The
real art

is to know in which phase the market is.
(André Kostolany)
We believe the market is going from cycle to cycle, and with our research method - cycle and data analysis, we teach investors to comprehend economic cycles and to strategize their investment.​​
View the Latest World Business Cycle
The market has gone through four full economic cycles in the past 40 years​
Dynamic charts

automatically showcasing investing trends

We've discovered that during the past 40 years, US heavy weight truck sales reversed ahead of S&P 500 index by one year every time, and that Taiwanese electronics export has been the leader of global tech stocks.

MM presents dynamic charts where more investing ideas are hiding, and we'll come to your aid.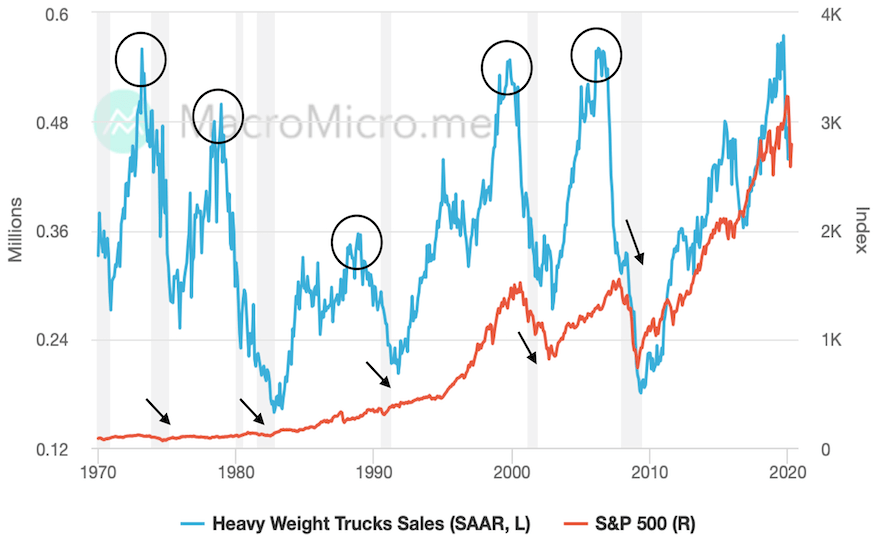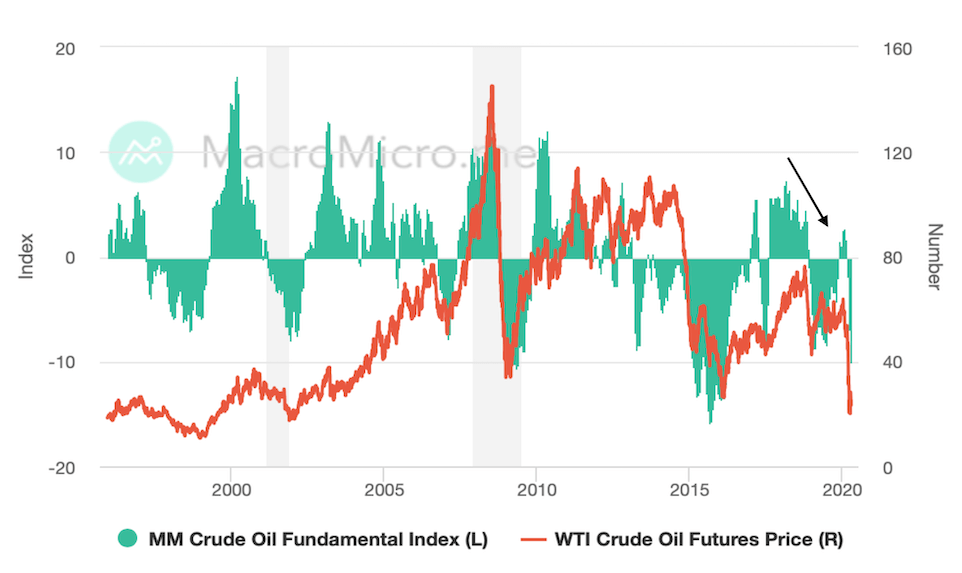 Exclusive indicators

of fundamentals that help you grasp the market direction

MM creates exclusive charts of economic cycles and indices of commodity fundamentals. We provide integral analysis on major economies and commodities, enabling investors to understand fast and fully.
Thank you for your support
Thank you, it saves me so much time!
By Balabala
Very professional website! MacroMicro has really brought transparency in the market
By Yookoo
Thank Rachel and your team for all the hard work you have done. We really appreciate it by using your platform and knowing the economic situation and the global investment environments. Very much appreciated.
By
Providing meaningful explanations for current economic environments.
By Miss Lai
MM's charts offer a clearer view on the global economy, I like it so much!
By Lin
I get to think outside the box thanks to MacroMicro
By Victor
MM is an excellent, very informative and inexpensive platform & tool to invest in the macroeconomy. Frankly, MM pro is too cheap compared to Eikon and Bloomberg. (I can pay for MM pro for a month with the money I pay for Eikon or Bloomberg terminal for one day.) MM is sufficient for investors who trade FICC.
By Richard Ethan
Thank you for the efforts you've put in building this useful platform.
By Mr. Lin
New to MacroMicro?
Here's some help for you: MM Newcomer's Guide
Focus on Data
Invest Responsibly